Star Plus Ishqbaaz latest news – This is how Shivaay (Nakuul Mehta) and Anika (Surbhi Chandna) will get engaged
Tellydhamaal had earlier reported that viewers of Star Plus' Ishqbaaz (4 Lions films), will goon get to witness Vikram and Anika's engagement drama in the upcoming episodes of the show.
Soon, Shivaay would bring Vikram back in Oberoi mansion and insist Anika and Vikram to get engaged. Anika would get dressed for her engagement.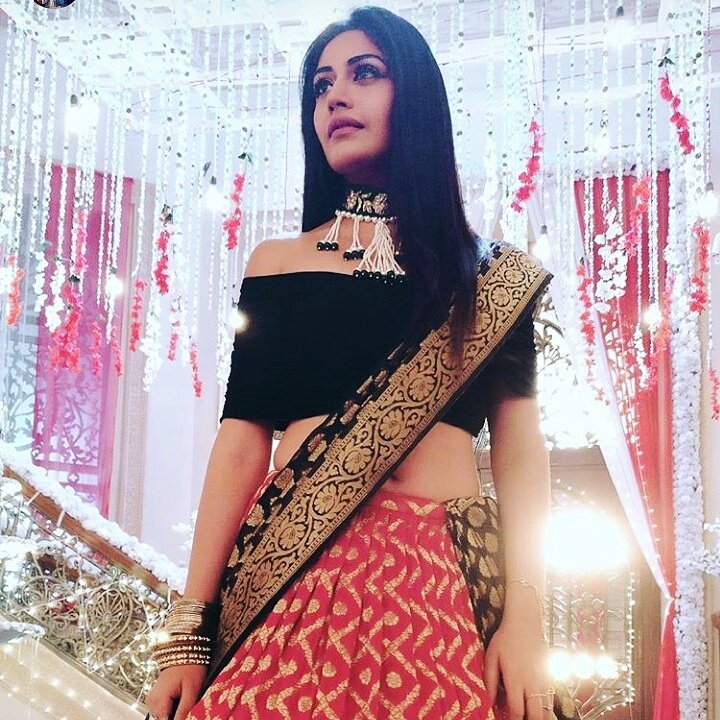 Both Shivaay and Anika who are very much in love with each other would share an emotional moment before the engagement.
Well, the loyal viewers are keen to know how will Vikram and Anika's engagement get cancelled?? Here's you answer..
Pinky and Ragini would be very much happy to get Anika out of their way. However, Gauri (Shrenu Parikh) and Rudra (Leenesh Matto0) will come up with an interesting plan to stop Anika getting engaged to Vikram.
Rudra will spike a drink and Gauri would somehow manage Ragini to drink the spiked juice. When Vikram and Anika would be ready to exchange the rings, the duo would be reluctant while Ragini and Pinky would push for the ring exchange ceremony. At the same time, Anika and Shivaay would wish to stop this drama. Just when Vikram would exchange ring with Anika, Gauri would make everyone realize that Anika still have Shivaay's ring on her fingers. Then the drama would begin where Anika would find it difficult to take out the ring. As soon as the rings comes out of her finger, Ragini faints due to the spiked juice. Later, the lights go off. Anika get scared and Shivaay hugs her tightly. They share sweet moment together and Shivaay slips back his engagement ring into Anika;s finger.
Interesting.. right?
Post this drama, viewers will soon get to see Shivaay and Anika's wedding track as the couple would get re-married again!
Are you excited to watch the SHIVIKA's wedding track ahead? Drop your views in the comments section below.
Stay tuned to this space for latest updates of Ishqbaaz!
Also See: