TV Actress Krishna Mukherjee Profile
Name: Krishna Mukherjee
Date of Birth/ Birthday: 12th Augusst 1992
Place of birth: Mumbai
Age: 24
Religion: Hindu 
Height: 5'3
Profession: Model/Actress
Marital Status/Relationship status: Single
Nationality: Indian
Twitter: @HareKrish7
Facebook: @krishna.mukhejee
Instagram: hare_krishna_mukherjee
Krishna Mukherjee Serial/Shows
Television
2014 Jhalli Anjali Ke Tootey Dil Ki Amazing Story (TV Debut)
2016 Yeh Hai Mohobbatin
About Krishna Mukherjee
Krishna Mukherjee was born on 12th August 1992 in Mumbai. She belongs to a Bengali family background. Her family has always been supportive of her  career decisions. She started her career as a  model before she turned  an actress. She is also a very is a very talented dancer. She is a fabulous dancer and once accepted the famous Beat Pe Booty dance challenge
Krishna Mukherjee made her TV debut with Channel V's show Jhali Anjali, where she played the role of Shina. She was really nervous about facing the camera  after a long time. But her family supported her and she also worked hard under Ashton Lobo for a musical theatre to get out her fear of the camera. She was than able to deliver performance in front of 500 people as well . Now she is now playing the role of Aalia in Yeh Hai Mohobbatein.
Now we will see her in new episode of "Yeh Hai Aashiqui". She will be playing the role of young girl Whose name is "Sanjana", who leads a restricted life thanks to her rebellious father. Sanjana's father and mother have been separated and she is longing to meet her aligned mother.
Krishna  is considered as a look alike of popular TV actress Mouni Roy, but she doesn't like this comparison. Like most newcomers, Krishna Mukherjee, too, wanted to get noticed for her work and talent. But her Instagram posts earned her attention for a different reason altogether. Krishna's uncanny resemblance to beautiful TV actor Mouni Roy resulted in many comparing her to the latter. While the she doesn't mind these comments, what she doesn't like is being called "Mouni's lookalike".
"Mouni is talented and beautiful, so sometimes the comparison feels good. But I feel bad when people call me her lookalike. I don't want to be called that. I'm okay when people say that we look similar, but not when they call me her lookalike," says Krishna
The actor said even her producer Ekta Kapoor noticed the similarity between her and Mouni after she watched one of Krishna's auditions. "I was told about this later. Even on the sets of my show, people tell me about this," she says
Krishna loves travelling, dancing and partying. She considers 7 as her lucky number. She loves pizzas and chocolates. Her favourite actors are Tom Cruise, Akshay Kumar, Ranveer Singh, Varun Dhawan. Her favourite actress are Madhuri Dixit and Priyanka Chopra.
Krishna Mukherjee Boyfriend
According to reports, the actor Aly Goni who plays the character of Romi Bhalla is rumored to be dating his co-star Krishna Mukherjee, who plays the role of Aaliya on the show
When asked Krishna Mukherjee, the gorgeous actress completely denied the rumor stating that they are 'just friends'. "Its just a rumor. We are just good friends," she said.
Krishna Mukherjee,Pictures/Krishna Mukherjee Latest Photos/HD Images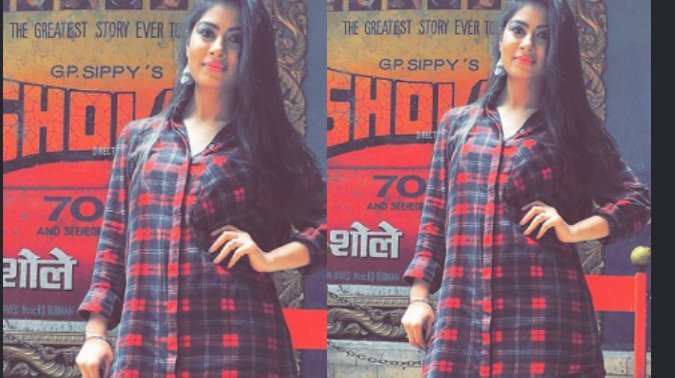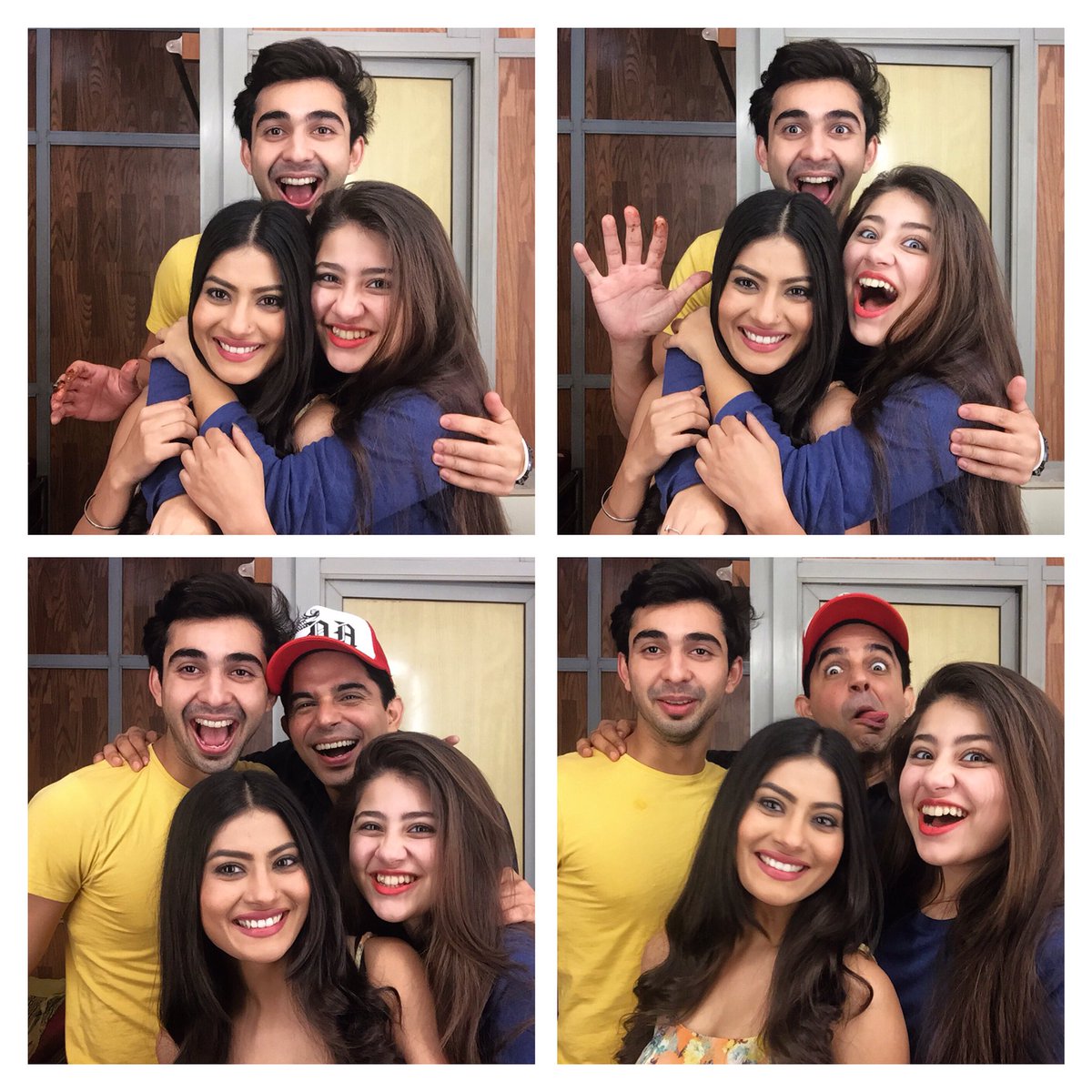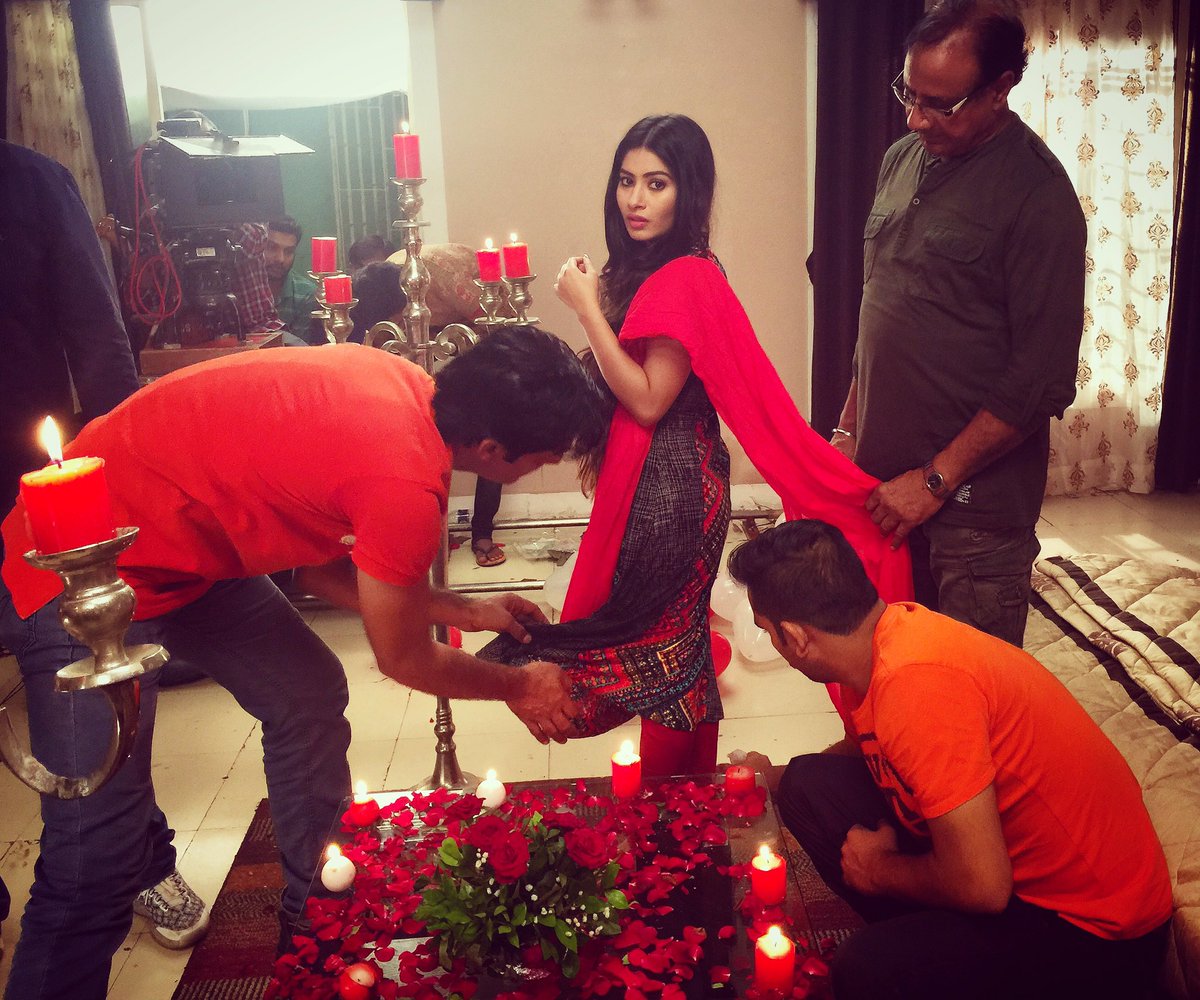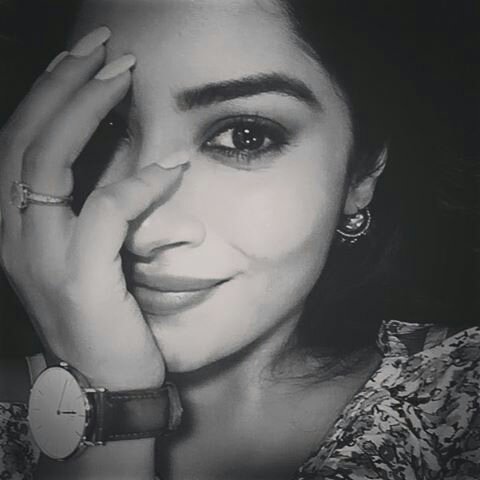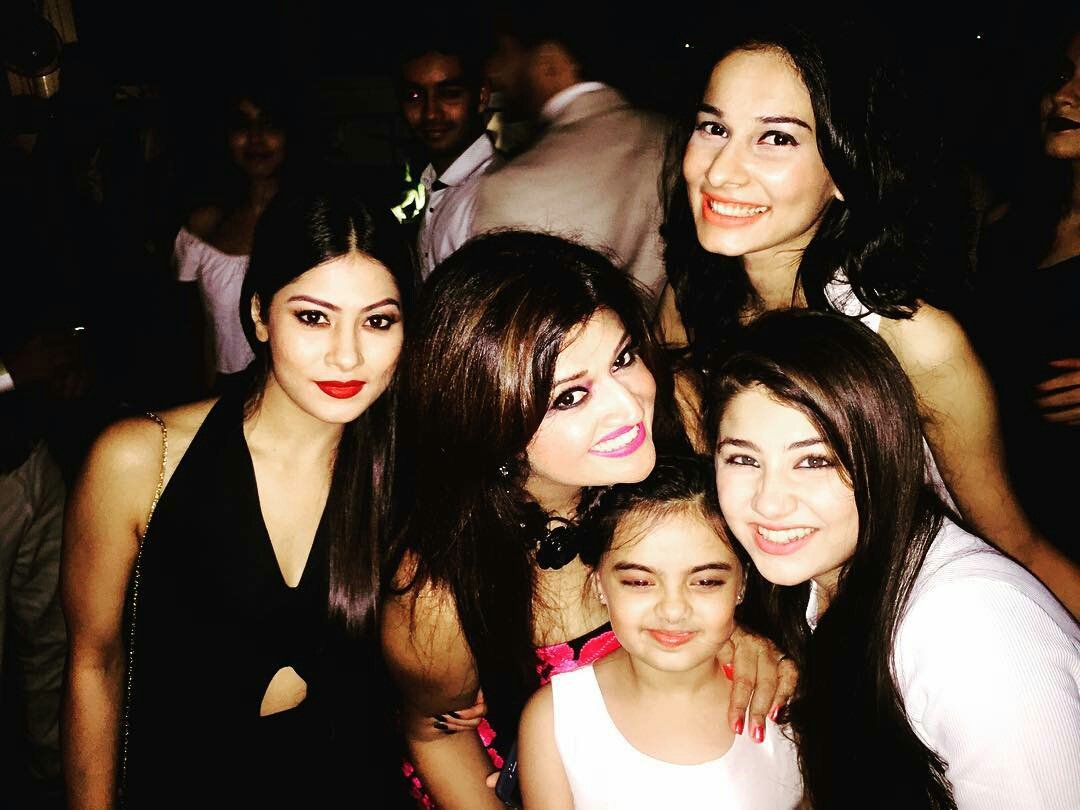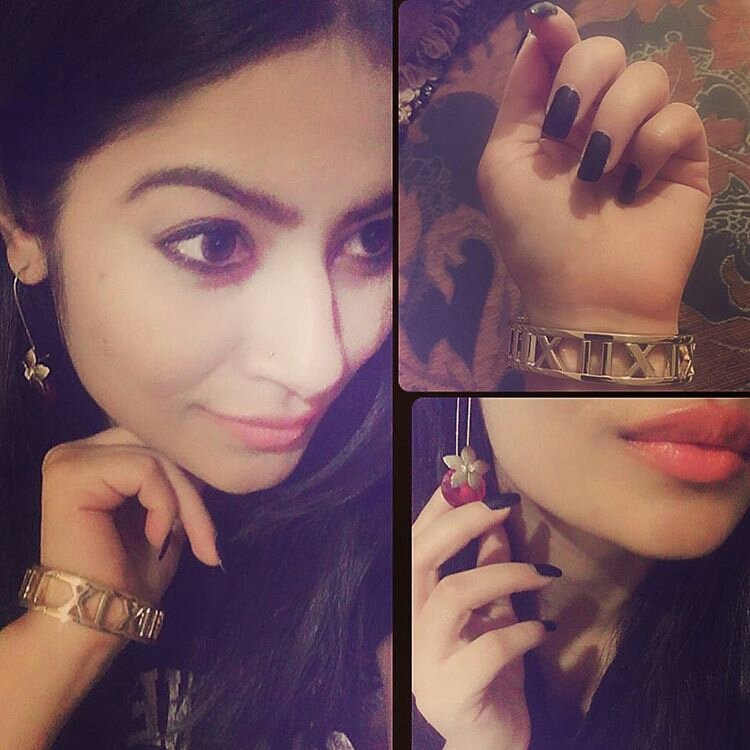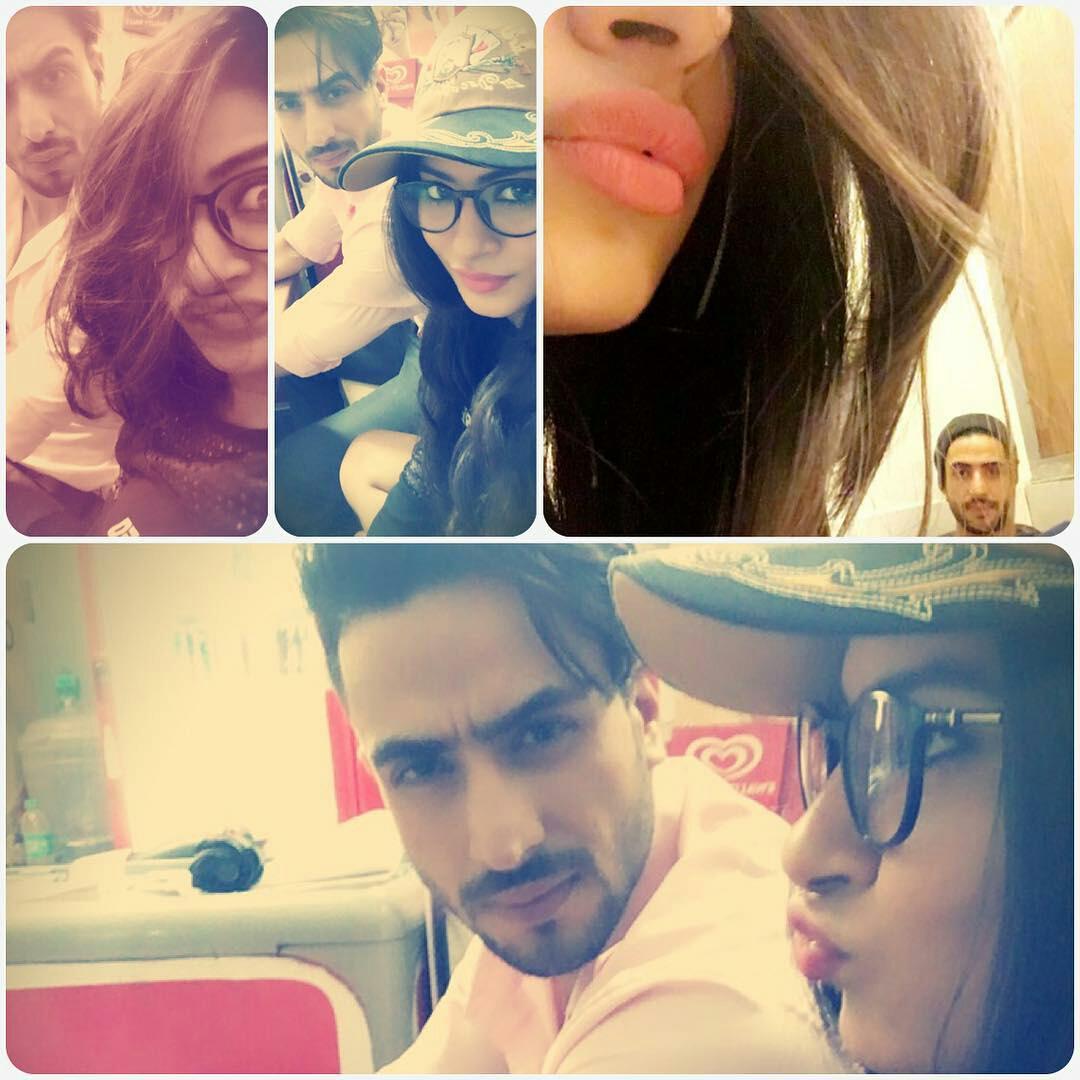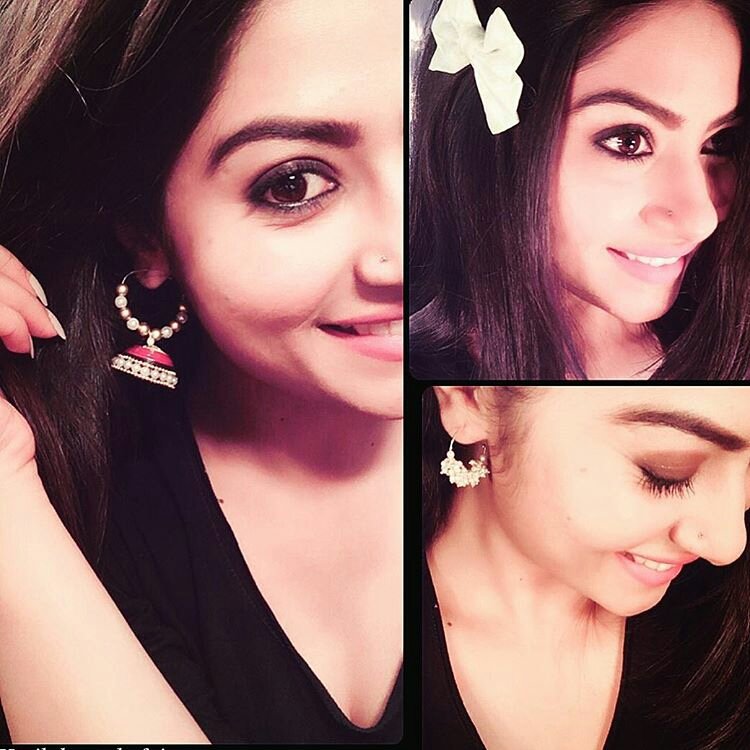 Kirshna Mukherjee aka Aaliya of Yeh Hai Mohabbatein dressed in traditional south Indian saree