Star Plus serial Naamkaran spoilers – Avni to leave Neil's house
Here's what is in store for the viewers in the upcoming episodes of Naamkaran serial.
In the last episode of Namkaran, we have seen that Neil (Zain Imam) reveals to Avni (Aditi Rathore) that Juhi is the mother of his five year old child who is now help captive by Gurumaa. Avni is shattered with this revelation.
Now, in the coming episodes viewers will see that Avni will leave Neil's home. The entire family will be in tension. Neil tells them that he is trying to find Avni, however they all doubt that he is not putting any efforts intentionally. He says its nothing like that as you all are thinking, I am also desperate to get Avni.
Shweta tells Neil that she wants her bahu back. She asks Neela to tell her where did Avni go, none can know Avni better than her. Neela sheds tears. She says I didn't wish Avni's life to become like her mum Aisha, I wanted her to get the life's happiness, but Avni has left, she has sacrificed her life.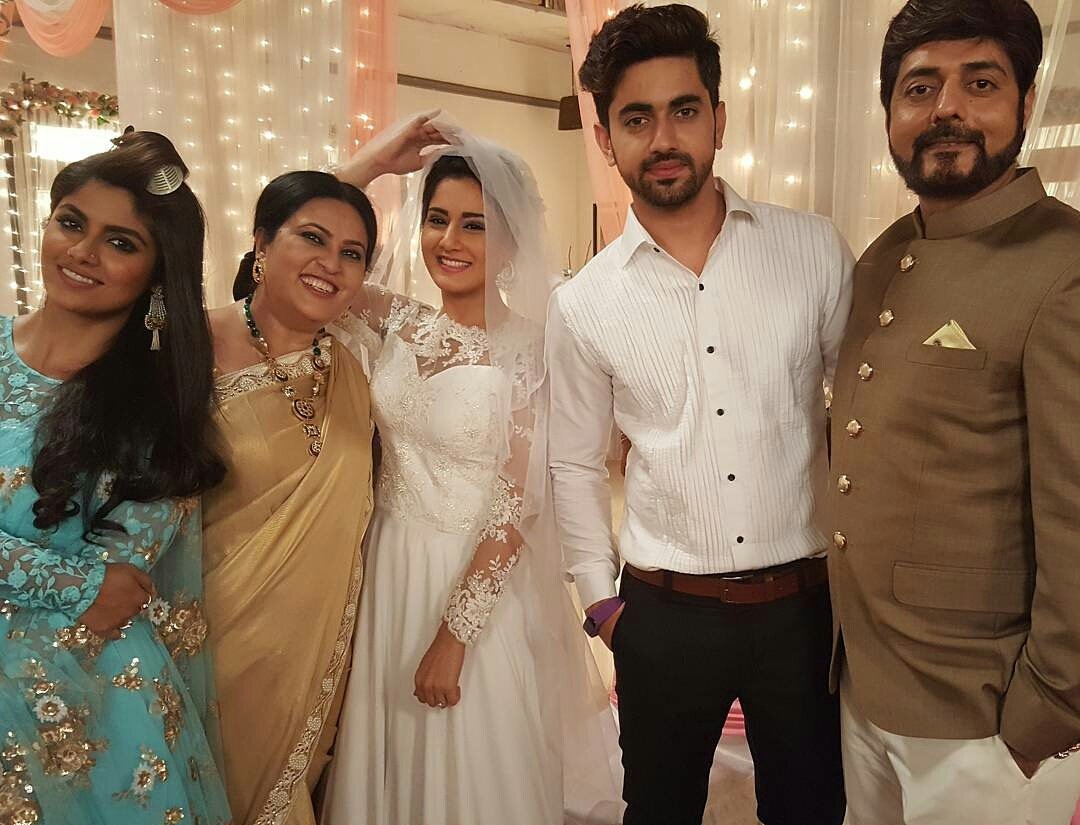 Everyone feels Neil doesn't want to get Avni back. Neil is also upset. Shweta tells Neil that someone has to get back when two people have to make a relation, and Avni has given her place to Juhi by getting back. She tells Bebe that Avni wanted to unite Neil and Juhi, and took this decision. She asks Neil why did he let Avni go because of his past, why did he do this to hurt her. She scolds Neil for favoring Juhi and hurting Avni's heart. Shweta and Neela break down and dearly miss Avni. Neela tells Avni that none can find Avni till she Avni wants to meet anyone. She says Avni has self esteem, she will not get traced by Neil. Neil gets heartbroken. He explains them that he will find Avni and get her back. Neil has told the truth to them that Juhi and he have a daughter. The family gets angry on him, and didn't know such thing will surface.
What will happen next? Will Neil and Avni get separated forever?
Our guess is that Avni would accept Juhi's daughter and not let the child suffer like she had in our past while struggled for her Naamkaraan with Dayawanti Mehta.
What do you think? Leave your views in the comments section below!
Stay tuned to this space for latest gossips, spoilers and upcoming twists of Naamkaran.
Naamkaran latest news – Karam Rajpal bad man look as Vidhyut in the show, Pics
Ishqbaaz – Omkara turns Dilpreet, stays as Paying guest with Gauri, Pictures
Also See:
Yeh Rishta Kya Kehlata Hai Spoilers: Dadi locks Kartik in room during KEESH Wedding
Naamkaran: Neil leaves wedding, Avni to leave the house
Congratulations – Yeh Rishta Kya Kehlata Hai Completes 2500 Episodes
Bigg Boss 11 Gossips: Eliminated contestant Zubair Khan files complaint against Salman Khan
Bigg Boss 11 Gossips – Twitter reactions of Fans on Salman Khan's first Weekend Ka Vaar
Benafsha Soonawala Bigg Boss 11 Contestant Biography, Wiki, Hot & Sexy Pictures
Lucinda Nicholas Biography, Bigg Boss 11 Contestant, Wiki, Age, DOB, Photos