Shakti Serial Gossips : Harman to learn Soumya is alive
Colors Shakti latest news, Shakti Astitva Ke Ehsaas Ki spoilers
Colors TV popular show Shakti is gearing up for an interesting track ahead. Read on to know what's coming up the in the show….
As we have already see in the previous episodes, Soumya and Sameer's friendship is growing day by day.While Sameer saved Soumya from a weird customer in the recent episode, the upcoming episodes will again show Sameer stand by Soumya in dealing with Harak's goons.
Harak will understand that Soumya is alive so he will send his aide Kishanlal to find her. Kishanlal will visit Sameer and spot Soumya there but Soumya will understand that he is Harak's aide so she will hide her face immediately with a ghungat.
Sameer will jump in the situation as Soumya's saviour and act as if Soumya is his wife.He will get a small child and tell Kishan lal that he is their son. Sameer will intelligently make up a story and fool Kishanlal by showing him that Soumya is his wife.
Furthermore, Sameer will also scare Kishanlal by telling him that his son is psychologically unstable and he will succeed in getting Kishanlal out of the house.
The happiest news for all the Shakti fans is that in the upcoming episodes Harman will get to know that Soumya is alive.
All these days, the viewers saw how lost and shattered Harman felt after hearing the news of Soumya's death ,but now this information will cheer up Harman and now he will be more determined to find Soumya.
Harman will immediately tell Preeto that Soumya is alive and Preeto will decide to accompany Harman in his search for Soumya.
As per sources, Harman and Jasleen will be in a car and halt because of the traffic signal.Harman will notice a woman selling toys. He opens the window & sees Saumya and shocked. Jasleen ask him what happened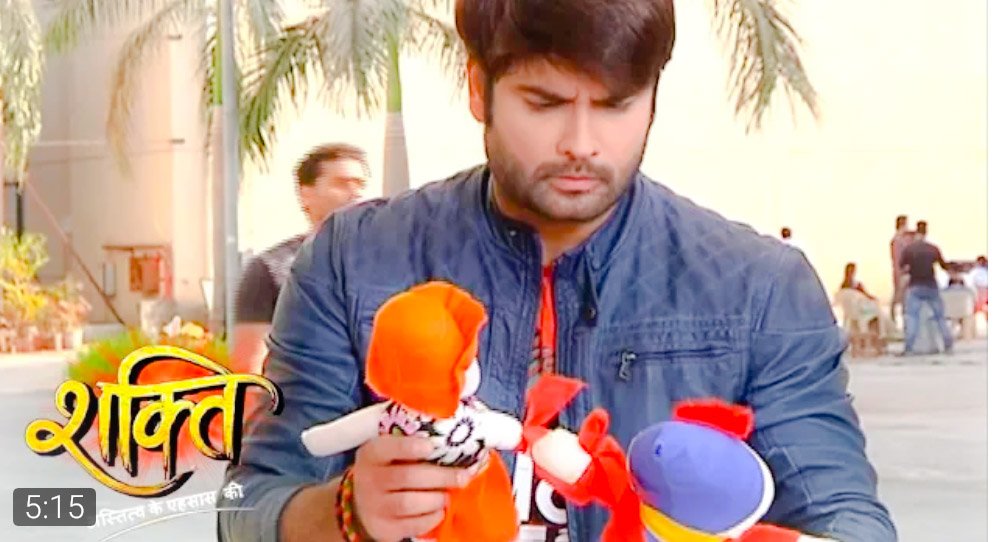 Are you excited for the upcoming episodes? Will Harman and Preeto find Soumya?
Keep watching this space for more updates on your favorite shows and celebs…..
ALSO SEE: 
Please follow and like us: